Introduction
This webpage has been developed to support the live-streaming of celebrations of Mass and other Roman Catholic prayer initiatives in the greater Ballinasloe area during the COVID 19 pandemic.
Streaming Schedule
Friday 1st May @ 8.00 pm
Ballinasloe-Creagh Parish Rosary & Holy Hour
Saturday 2nd May @ 10 am
Ballinasloe & Creagh Parish Mass
Saturday 25th April @ 8 pm
Ahascragh-Caltra Celebration of Mass
If You Would Like to Donate To Your Parish
Please click HERE
After connecting please ensure volume is turned up on your device and also on the video feed.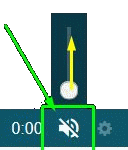 Thank you.