IN-PERSON OPPORTUNITY DURING NOVEMBER 2022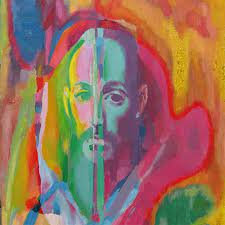 Introduction
During Lent 2022 me nembers of our network had the privilege of particpating in a Bible Study /Scripture Sharing Group initiative of the Elphin diocese.  Over five Sunday evenings, with the aid of some resources provided, our group of c. 16 adults gave some time to pondering the person of St. Paul – his background, temperament, conversion, letter writing etc. – and the first letters he wrote, his letters to the Thessalonians and the Galatians. 
Our group was  accompanied by accompanied by two trained facilitator / catechists, and in so far as resources permitted, all participants received a loan copy of a bible and a short booklet to support their engagement for the duration of the shared exploration.
Before concluding participants also completed an evaluation form and many participants availed of the evaluation to request similar courses and for our network to consider making provision every Autumn and Spring.
By way of response, Fr. Charles Nijameh (Ballinasloe-Creagh parish) and Mr. John Weldon (Network Chairperson) will offer a follow-up course focusing on Paul the missionary and Paul's letter to the Philippines over four Sunday evenings in November. This course has also been developed by the Elphin diocese and is suited to adults who completed the previous course and everyone who shares our curiousith regarding St. Paul and his letters.
We hope the following details will prove helpful to everyone who would like to more / reserve a place.
Course Objectives
* To help participants appreciate the breath of St. Paul's ministry
* To encourage and support bible reading (bibles will be provided)
* To stimulate learning and faith-enquiry in a gentle, light-hearted and non-threatening way
* To offer insight and generate discussion as to the relevance of St. Paul's letter to the Philippines for our lives
* To support short periods of group prayer (led and directed by facilitators) with passages from Philippines
* To foster the bonds of friendship between Catholics and other people of goodwill who choose to participate
Elements
4 sessions, each one-hour to one-and-a-quarter hours in length.
Venue & Facilitators, Dates and Times
The Clonfert Family Centre,
Brackernagh,
Ballinasloe.
H53NX59.

Fr. Charles Nijameh
John Weldon

8 – 9.20/9.30 pm
Sundays 6th, 13th, 20th and 27th November 2022
 
Group Size
A maximum of sixteen participants.
This is to facilitate enquiry, sharing and getting to know one another.
Commitment (participants)
In addition to attending sessions participants will be encouraged to give one hour to reading, enquiry and reflection between sessions. This will greatly enrich discussion.
Course outline
Session 1 – Introduction (getting started)
Facilitators welcome participants and invite God's blessing on the group's time together
Facilitators offer introduction to course
Presentation on St. Paul and his missionary outreach and an introduction to his letter to the Philippines  (20 minutes)
Discussion based on presentation
Facilitators introduce participants to bible reading (just a few paragraphs!) for next session
Closing prayer service drawing on a passage from St.Paul's letter to the Philippines
Session 2 – 4 inclusive
Word of welcome and opening prayer
Everyone given an opportunity to share from their experience of engaging with St. Paul / their reading during the week
Presentation from facilitators
Guided Discussion (exploring how Paul's teaching is good news for us today)
Introduction to reading for next session (just a few pages!)
Closing Prayer Service.
Follow-up Opportunity
Should participants enjoy the experience follow up courses will be run during Lent 2023.
Cost
A donation of €15 to €20 would be appreciated from those who can afford to contribute.  This will assist our network recoup the resource costs, make a contribution to the Clonfert diocese for use of facilities, light and heat, and a contribution to the Elphin diocese toward course design etc.
Facilitators very kindly give their time free-of-charge.
Reading Material
Participants in the habit of reading from the bible are encouraged to use their preferred bible between sessions.
During sessions participants will be encouraged to use the bibles provided, so that everyone is working off the same text and has access to helpful footnotes etc.
All participants will also receive a short booklet containing additional reading material (just a few pages per session) and questions to prompt reflection and prayer.
Booking of Places
Please email us at admin@creideamh.ie or text Justin on 087 6171526.
Further Enquiries
Please ring, text or email Justin on 087 6171526  / admin@creideamh.ie
Updated  09/09/2022.