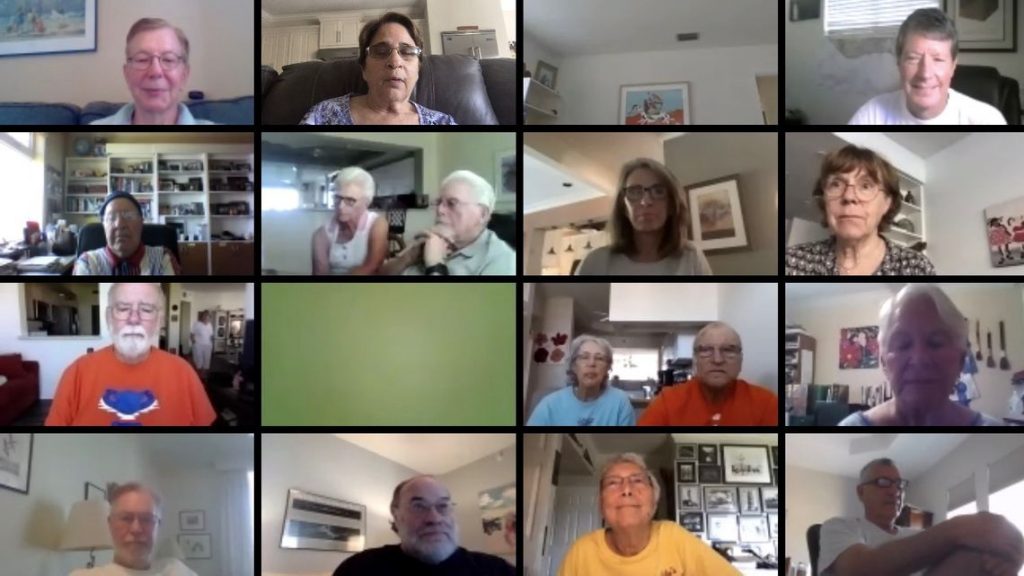 Invitation
We invite you to join us on either the Sunday evenings (7.30 – 8.10 pm) or Thursday mornings (11 – 11.40 am) of Advent for a time of reflection, conversation and prayer.
Our focus will be a shared exploration of the Advent Sunday Gospel passage … and what God might be saying to us at this time.
We would also like to reassure anyone interested in joining us on 'a come and see basis' that you are welcome to join us for a session, and to then decide if you would like to proceed.
Please set a reminder on your phone with regard to the date and time!
Format of Sessions
Word of Welcome & Introductions
Praying of a Psalm
Reading of the Gospel passage that will be explored
Watch a short video (5 – 7 minutes) focussed on the readings
Another reading of the Gospel passage
Discussion
If there are more than ten participants we will use break-out groups to provide everyone with an opportunity to get to know some other participants and to facilitate more sharing.
Prayer time (informal)
… including an opportunity to pray for personal intentions
Word of thanks
How do I join?
To join you will need a computer / laptop/ ipad /tablet or mobile phone that has internet access, a camera and a microphone (vast majority of modern devices have these).
Once you have identified the device you will use please download the free Zoom Cloud Meetings App to it.
Once you have downloaded and installed the Zoom App please give me a call so we can check connectivity together. My name is Justin and my number is 087 6171625. Please do this well in advance of our online meeting. This is important as certain permissions have to be given the first time you use the App.
If you already use the Zoom Cloud Meetings App there is no need to contact me. You are ready to go!
Accessing Online Meetings
Accessing each meeting will be very simple once you have the App. You just need to click on the following link and follow the instructions you are given:
https://zoom.us/j/8761715260?pwd=TTcxUTc1K3FhNTVOTXZrRlBoNEw3Zz09
Alternatively:
1. Double click the Zoom App to open it.
2. Click ' Join A Meeting'.
3. Enter the following Meeting ID number: 8761715260
4. Enter the following password: 270420
5. Press 'Join'.
When you join you will be told you are in a waiting room. Don't be concerned. That's normal. I or another administrator will need to press a button on our laptops to get you into the meeting. At that point, all going well, you will be able to hear and see all other participants!
One Additional Consideration
If you opt to connect via a computer, laptop, ipad or large tablet you will be able to read the Gospel passage and reflection that we will be using on the screen of your device. You will also be able to see the video presentation more easily.
If you opt to connect via a mobile phone please email me at admin@creideamh.ie well in advance of the meeting so I can forward you a pdf file containing the texts we will be using.
Looking forward to your company should you opt to join us.
Last updated: 25th November 2020.