Ballinasloe & District Youth Club
Next Meeting
8 – 9.15 pm
Friday 1st December 2023,
Clonfert Family Centre,
Brackernagh,
Ballinasloe.
H53 NX59
Newcomers welcome. See below.
Meeting Activities
Welcome newcomers
Scrabble challenge night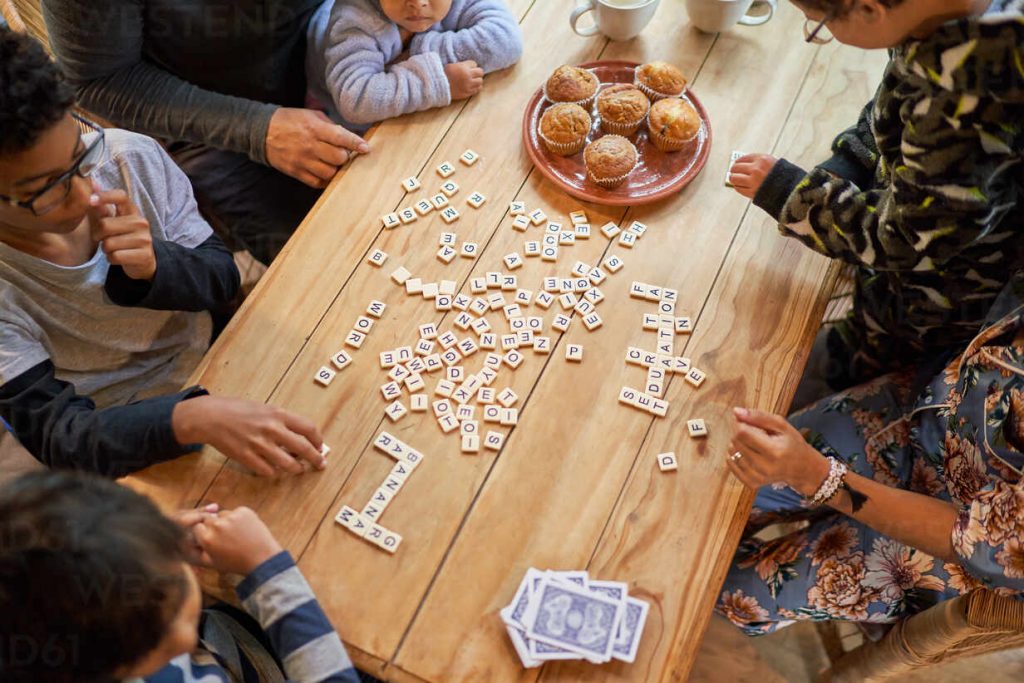 Prepations for Christmas Mass & party
Gospel reflection & prayer time
Young members' planning of next meeting
October 2023 Outing
On Saturday 21st October we went to Galway to see the play 'The Boy who lived with Dogs in the Blackbox Theatre, visited Galway Cathedral and dropped into the Galway Arts Centre to see an exhibition called 'I see you like this.' We are delighted to share the following photos from the day.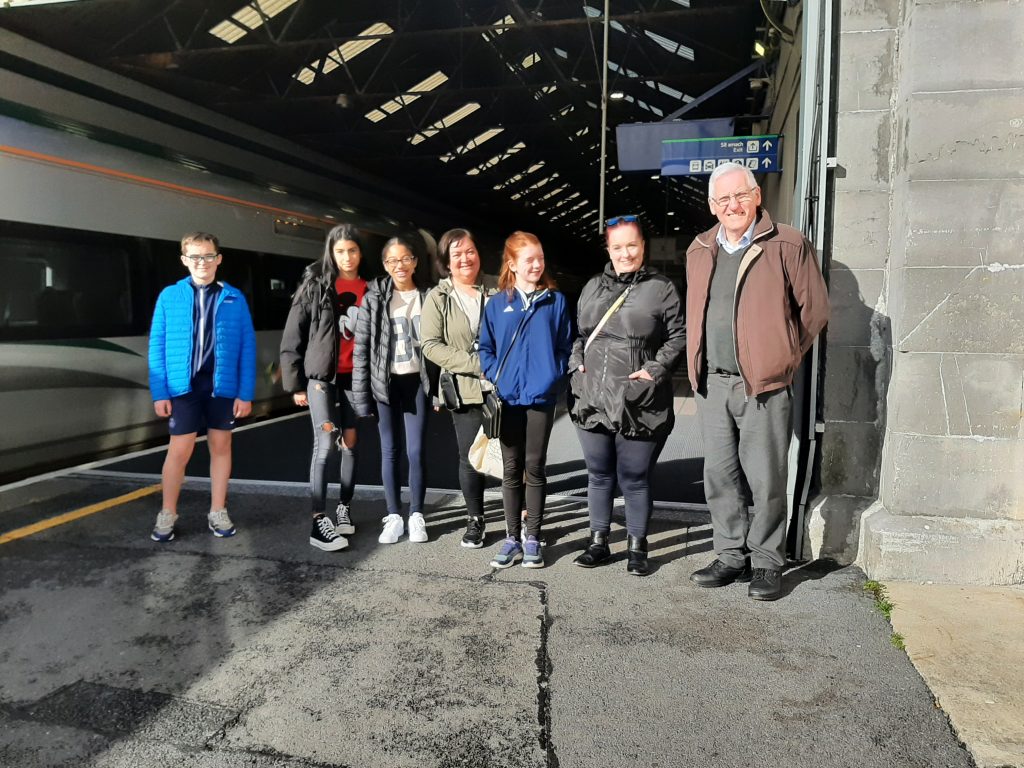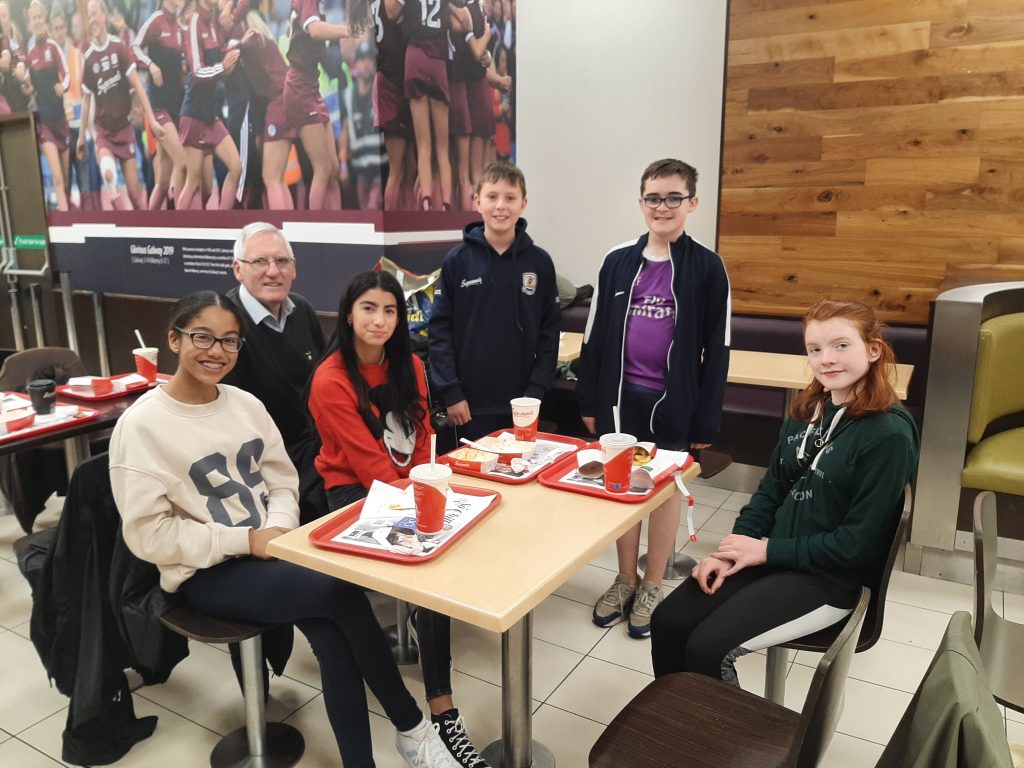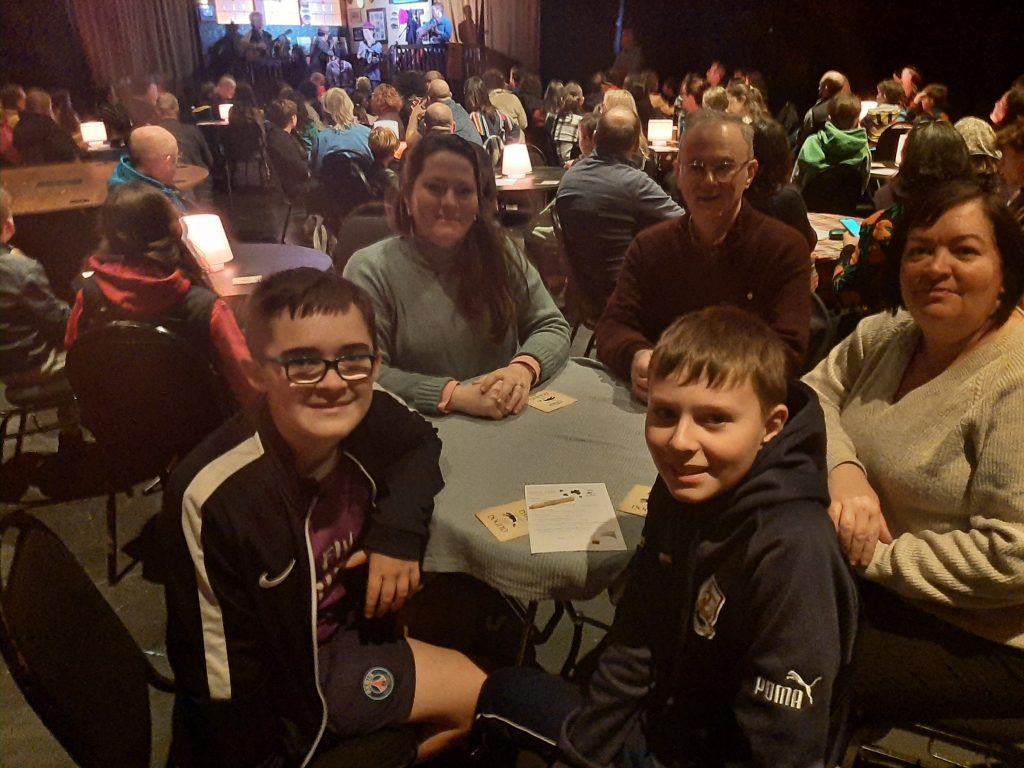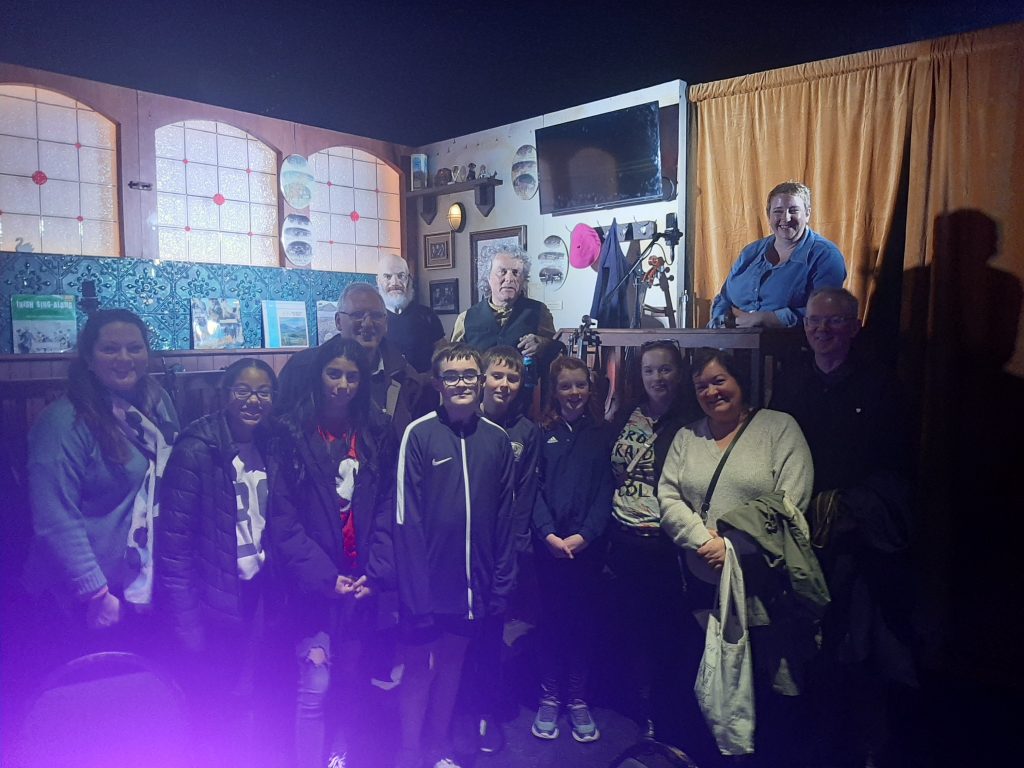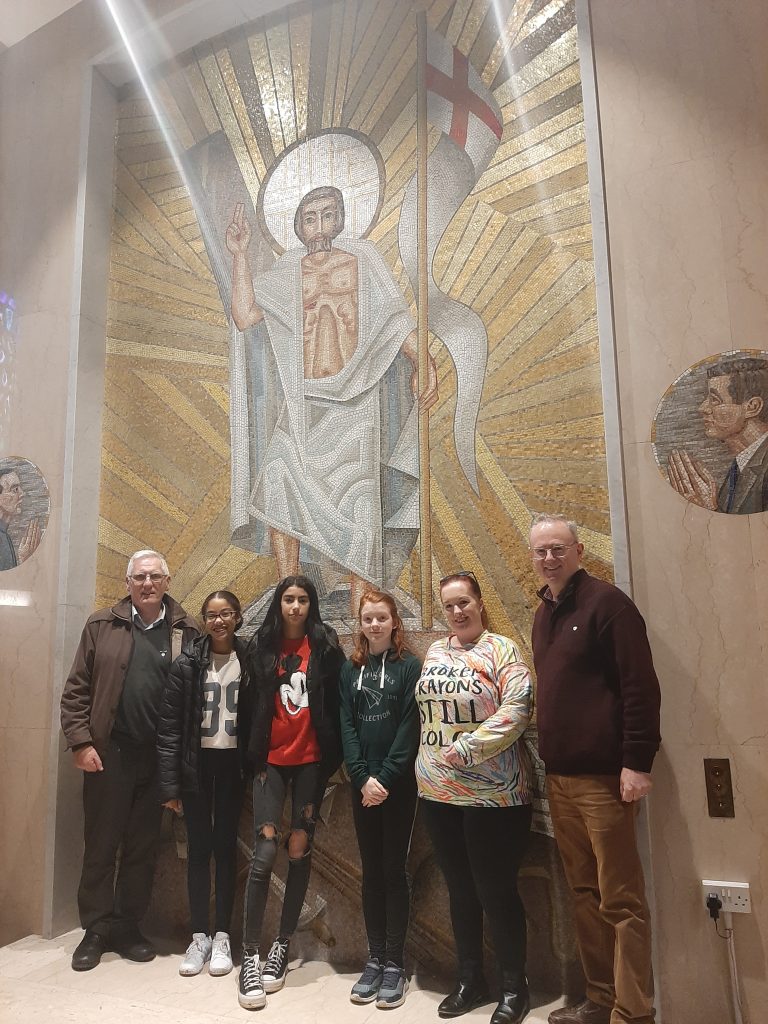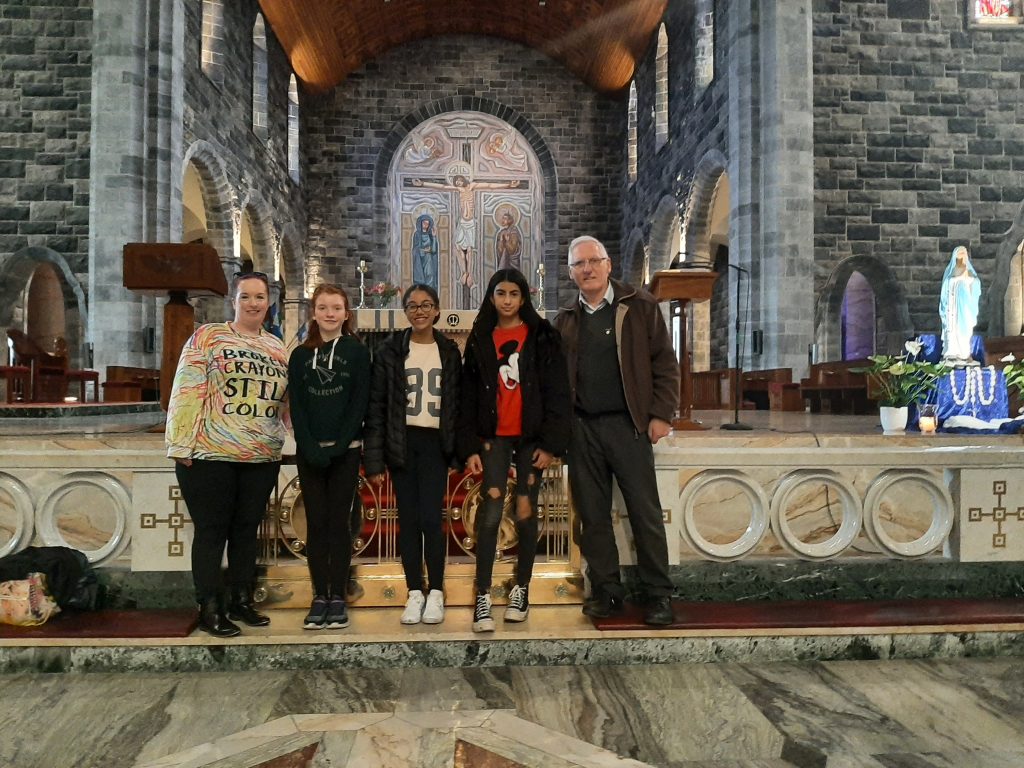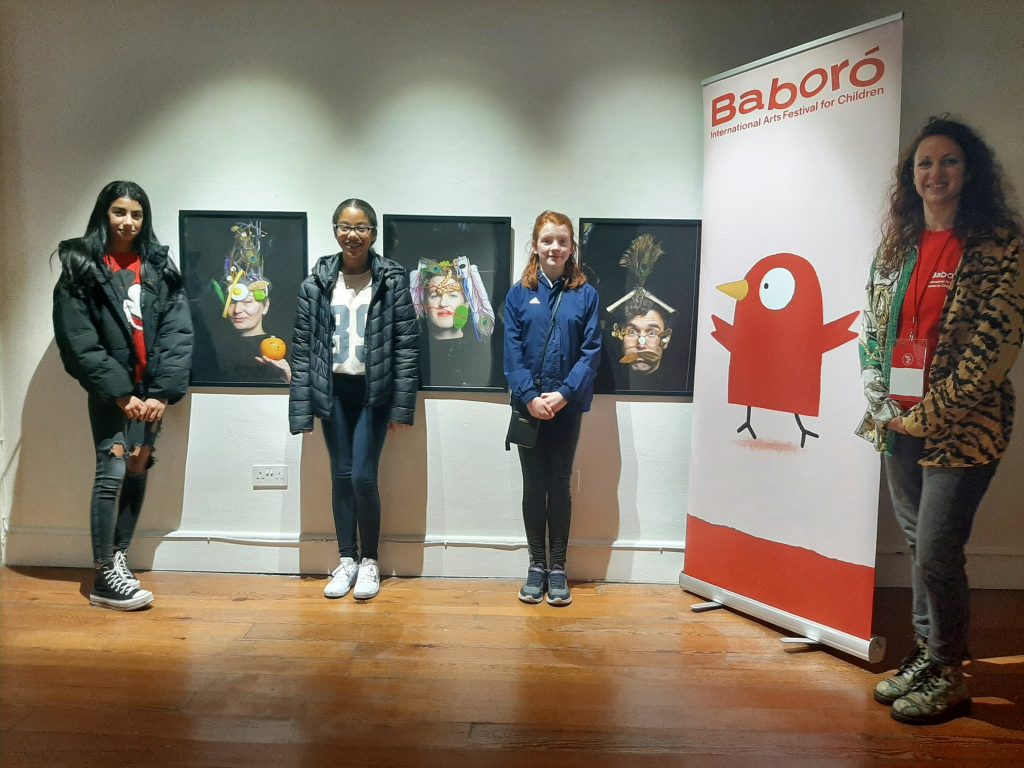 Thanks to everyone who contributed to our day, especially the volunteers and artists of the Babaro Arts Festival.
Frequency of Meetings / Other Activities
Our club meets every second Friday evening, usally 8 – 9.15 pm, with extended break at Christmas and during July and August.
Upcoming Club Events
Friday 15th December
(Evening)
Pioneer Christmas Mass and party in Emerald Ballroom, Ballinasloe.
All family members of Club members welcome.
February 2024
(Evening, date to be confirmed)
Drug Awareness Workshop with Darren Butler, IEC Drugs Initiative.
Parents / Guardians welcome.
Young Pioneer Daily Prayer & Pledge
Lord, for your sake,
for the recovery of problem drinkers
and victims of substance abuse,
to make amends to your Sacred Heart
for the intemperance in all our lives,
I promise not to take alcoholic drink
until I am at least 18 and
to keep off drugs for life. Amen.
Club Membership
Reserved to Young Pioneers between the ages of eleven and fifteen years who reside in the Clonfert Diocese and / or Greater Ballinasloe area (30 kilometre radius).
The club can facilitate sixteen members. Currently (1st October, 2023) there are seven.
Young Pioneers are welcome on a come-and-see basis. Parents /guardians must have a brief in-person meeting / telephone conversation with a Club Leader / Member of Supervision Team and complete a temporary membership form in advance of their child participating in any activity/ meeting. Please contact Justin if no Team member is known to you.
Adult Leaders
Activities & Membership Co-ordinator
Justin Harkin
087 6171526
/ pioneers@creideamh.ie

Safeguarding Officer
Sean Kelly
086 1647970

Parent Representatives
Auriene NaSumento
Angela Somers

Supervision Team Members
Ann Gately
Elizabeth Campbell
Josephine Carroll
Important Documents
The following documents are available via email or WhatsApp in Word and PDF format. They can also be acquired before or after any club meeting.
Application Form
Club Members' Code of Behaviour
Adult Leaders' and Supervisors' Code of Behaviour
Safeguarding Statement
Young Pioneer Registration
Young Pioneers between the ages of ten and seventeen years who are living in a parish of the Clonfert diocese who are not already registered with the PTAA, subject to the consent of a parent / guardian, are welcome to register.
Registration allows for participation in Pioneer competitions and special events and inclusion in a texting service that shares details of such activities.
Completed forms should be forwarded to:
Registration
PTAA Clonfert Diocesan Council
c/o Justin Harkin
Clonfert Family Centre
Brakernagh,
Ballinasloe,
Galway.
H53 NX59
pioneers@creideamh.ie
087 6171526
Oversight
The PTAA Clonfert Diocesan Council seek to support and are charged with the oversight of the Ballinasloe & District PTAA Youth Club and of other Young Pioneer Activities on behalf of the PTAA.
The current members of the Council are Sean Kelly (Clontuskert), Niall Duddy (Killimordaly-Clooncagh), Ann Gately (Laurencetown-Kiltormer), Francis Donohue (Duniry-Abbey) and Justin Harkin (Ballinasloe-Creagh).
Other Enquiries
Please contact Justin Harkin on 087 6171526 / pioneers@creideamh.ie
Photo Gallery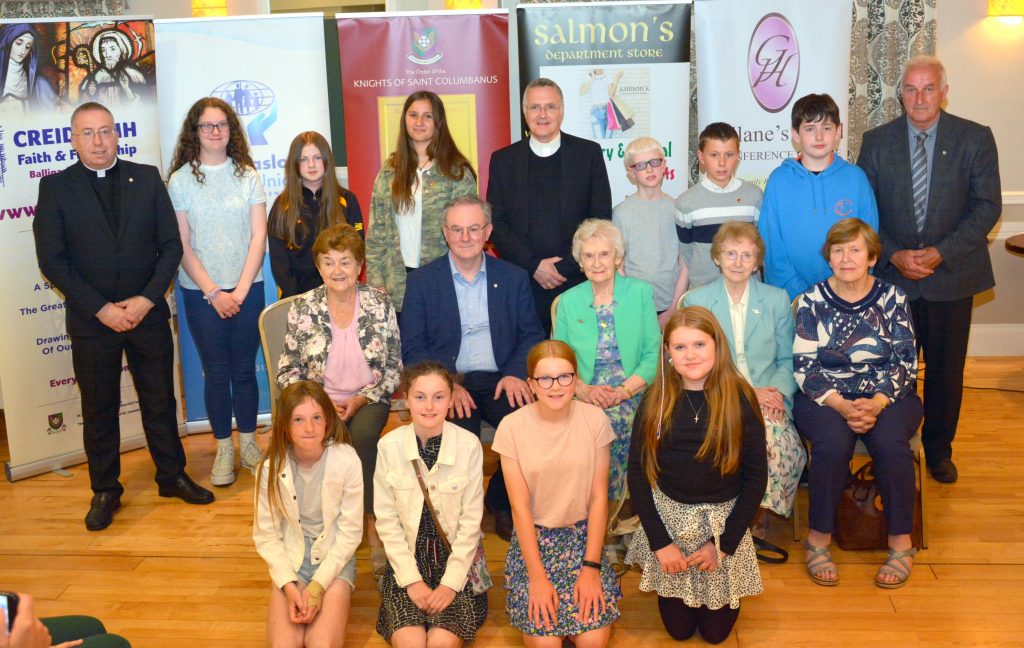 Expression of thanks
Our thanks to St. Grellan's (Ballinasloe & District) Council of The Knights of St. Columbanus for a financial contribution towards the establishment of our club and to Ballinasloe-Creagh parish and the Clonfert diocese for access to parish and diocesan facilities at less than commercial rates.
Updated: 03/11/2023