IN-PERSON OPPORTUNITY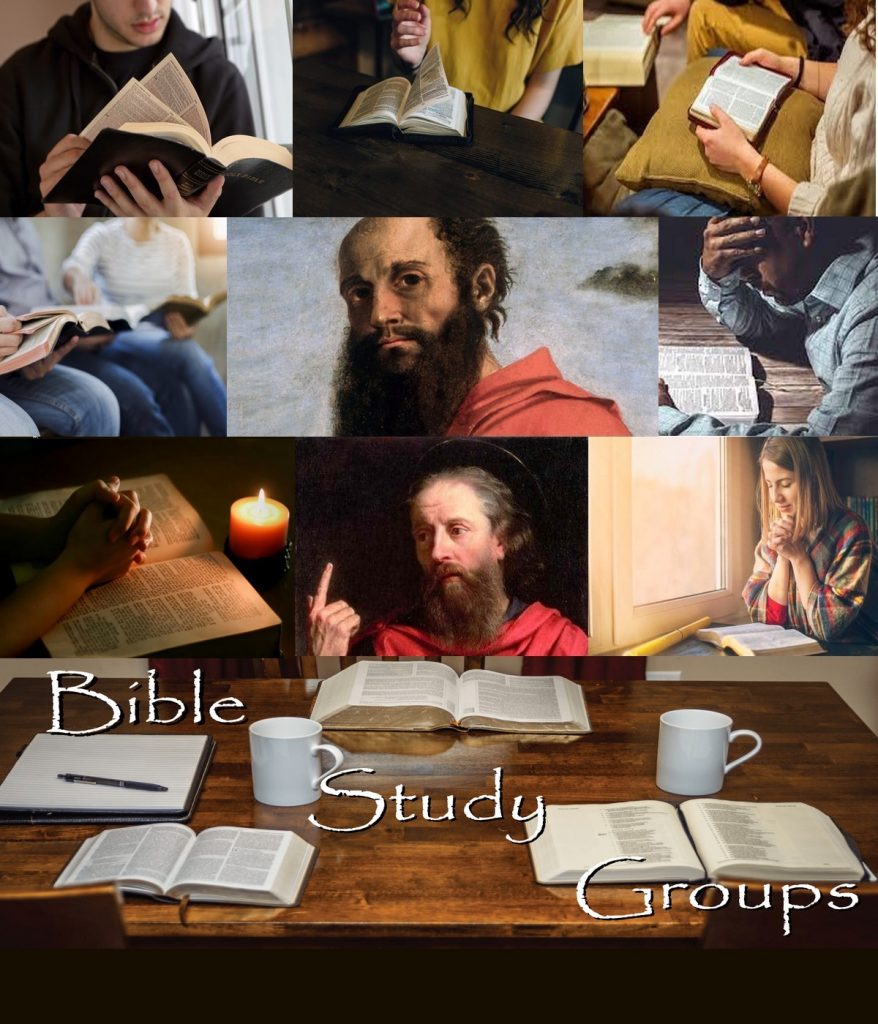 Reading and Praying with Saint Paul (Part 1)
Introduction
Lent is a sacred time of reflection and self-examination, a time to draw close to Christ and allow Him speak to our hearts. Christians have many ways of engaging and in recent years Lenten Bible Study Groups have grown in popularity, i.e. where adults come together, and with the support of a trained facilitator and catechist, ponder and discuss a bible reading or theme in light of their own lived experiences. It is also customary for such groups to pray together in a gentle relaxed manner.
This year we are delighted to offer an opportunity that takes its inspiration from St. Paul and his letters to the Thessalonians and Galatians.
Why not join us on a 'come and see' basis, especially if the following objectives speak to you?
Objectives
To help participants come to know St. Paul as a friend and spiritual advisor
To encourage and support bible reading (bibles will be provided)
To stimulate learning and faith-enquiry in a gentle, light-hearted and non-threatening way
To offer insight and generate discussion as to St. Paul's relevance for our lives
To support short periods of group prayer (led and directed by facilitators).
Elements
5 sessions, each one-hour to one-and-a-quarter hours in length.
Dates, Times, Venues & Facilitators
Option 1
Thursdays 3rd, 10th, 24th & 31st March & 7th April
(8 – 9 / 9.15 pm)
Tisrara Community Centre, Ballyforan-Dysart-Tisrara Parish, Co. Roscommon. F42 FT91
Mary O'Brien Healy & Justin Harkin
Option 2
Sundays 6th, 13th, 20th, 27th March & 3rd April
(8 – 9 / 9.15 pm)
Clonfert Family Centre, Brackernagh, Ballinasloe, Co. Galway. H53 NX59
John Weldon & Justin Harkin
Group Size
Our venues can accommodate fourteen participants socially distanced for safety.
Commitment (participants)
In addition to attending sessions participants will be encouraged to give one hour to reading, enquiry and reflection between sessions. This will greatly enrich discussion.
Course outline
Session 1 – Introduction (getting started)
Facilitators welcome participants and invite God's blessing on the group's time together
Facilitators offer introduction to course
Presentation on St. Paul and his writings (20 minutes)
Discussion based on presentation and participants perceptions of St. Paul
Facilitators introduce participants to bible reading (just a few paragraphs!) for next session
Closing prayer service drawing on a passage from St.Paul's writings and the group's earlier discussion.
Session 2 – 5 inclusive
Word of welcome and opening prayer
Everyone given an opportunity to share from their experience of engaging with St. Paul during the week
Presentation from facilitators
Guided Discussion (exploring how Paul's teaching is good news today)
Introduction to reading for next session (just a few pages!)
Closing Prayer Service.
Follow-up Opportunity
Should participants enjoy the experience follow up courses will be run later this year and next year.
Cost
A donation of €10 would be appreciated toward reading material, light and heat.
Reading Material
Participants in the habit of reading from the bible are encouraged to bring their bible.
Persons new to bible reading (likely to be the majority) will be given a bible on loan for the duration of the course.
All participants will also receive a short booklet containing additional reading material (just a few pages per session) and questions to prompt reflection and prayer.
Booking of Places
Please ring, text or email Justin on 087 6171526 / admin@creideamh.ie
Further Enquiries
Please ring, text or email Justin on 087 6171526 / admin@creideamh.ie

ON-LINE OPPORTUNITY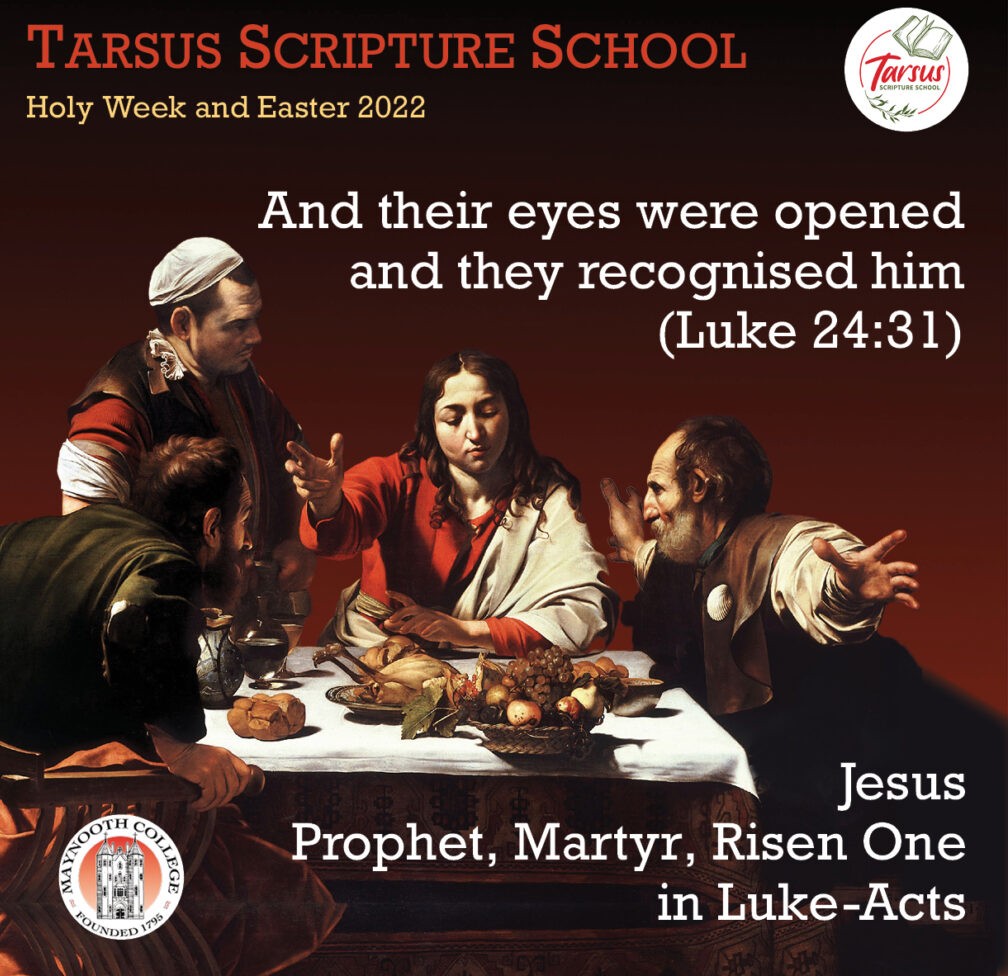 Introduction / Background
In 2020 three popular Irish biblical scholars, Fr. Kieran O'Mahony OSA, Jessie Rogers and Sean Goan formed the Tarsus Scripture School (www.tarsusscriptureschool.ie) to support women and men grow in our Catholic faith and understanding of sacred scripture.
They are currently (February 2022) developing a series of nine half-hour lectures, a Holy Week webinar and an Easter Week meditation to which they have given the collective title "And Their Eye's Were Opened And They Recognised Him" (Lk 24:31).
All nine lectures, which will be supported by slide presentations, will be available to view online from 22nd March and through these, the Holy Week webinar and Easter Week meditation, participants will be afforded a unique opportunity to enter the spirit of Lent, Holy Week and Easter.
The cost per household will be €30.oo (to support Fr. Kieran, Jessie and Sean recover their costs and invest in future outreach initiatives).
The Approach Being Taken
Jessie's three half-hour lectures will draw on St. Luke's presentation of Jesus as prophet in Luke's Gospel and the Acts of the Apostles. Sean will explore the presentation of the death of Jesus in the same books of the bible. Fr. Kieran shall also draw on St. Luke's Gospel and the Acts of the Apostles. His focus shall be the presentation of the Risen Lord.
All will probe how God is speaking to us today through St. Luke's Gospel and the Acts of the Apostles, drawing on the riches of biblical scholarship, their 'read' on life today, what has emerged for them in praying with the texts and the centrality of the resurrection to our Christian faith.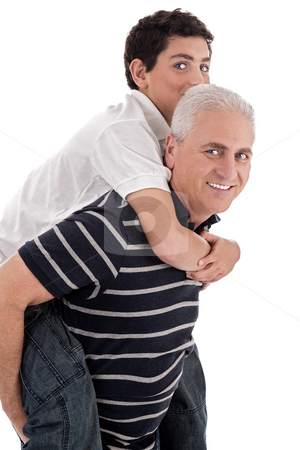 Our Piggyback Venture
We propose to piggyback this venture by complementing it with four Zoom conversations during the fourth and fifth week of Lent (before Holy Week) and during the second and third week of Easter (the weeks following Easter Week).
These conversations will be facilitated, and in so far as pastoral circumstances permit, supported by Fr. Kieran O'Mahony OSA and Fr. Noel Rooney, the Elphin Diocese's biblical scholar and parish priest of St. Joseph's & Calry parish in Sligo.
Next Step – Information Meeting
If this webpage has perked your curiosity or interest we invite you to join us for a short information meeting via Zoom as follows:
Thursday 10th March, 7 – 7.30 pm
Zoom Details
Link: https://us02web.zoom.us/j/8761715260?pwd=TTcxUTc1K3FhNTVOTXZrRlBoNEw3Zz09
Meeting ID: 8761715260
Password: 270420
If you know already that you would be happy to proceed we encourage you to register for the programme via the Tarsus Scripture School web site (www.tarsusscriptureschool.ie) and to contact Justin via email (justin@elphindiocese.ie) or mobile (087 6171526) to indicate your interest in participating in the four weekly conversations mentioned above. The proposed time and dates for these are as follows:
Lent Conversations
Tuesdays, 8 – 8.40 pm, 29th March and 5th April.
Easter Conversations
Tuesdays, 8 – 8.40 pm, 26th April and 3rd May.
Zoom Details
Link: https://us02web.zoom.us/j/8761715260?pwd=TTcxUTc1K3FhNTVOTXZrRlBoNEw3Zz09
Meeting ID: 8761715260
Password: 270420
There will be no charge for participation in these meetings and we will communicate in advance what lectures from Fr. Kieran, Jessie and Sean we will discuss.
Enquiries Welcome
Please contact Justin via email or via his mobile: admin@creideamh.ie / 087 6171526.

Uploaded 17/2/2022.