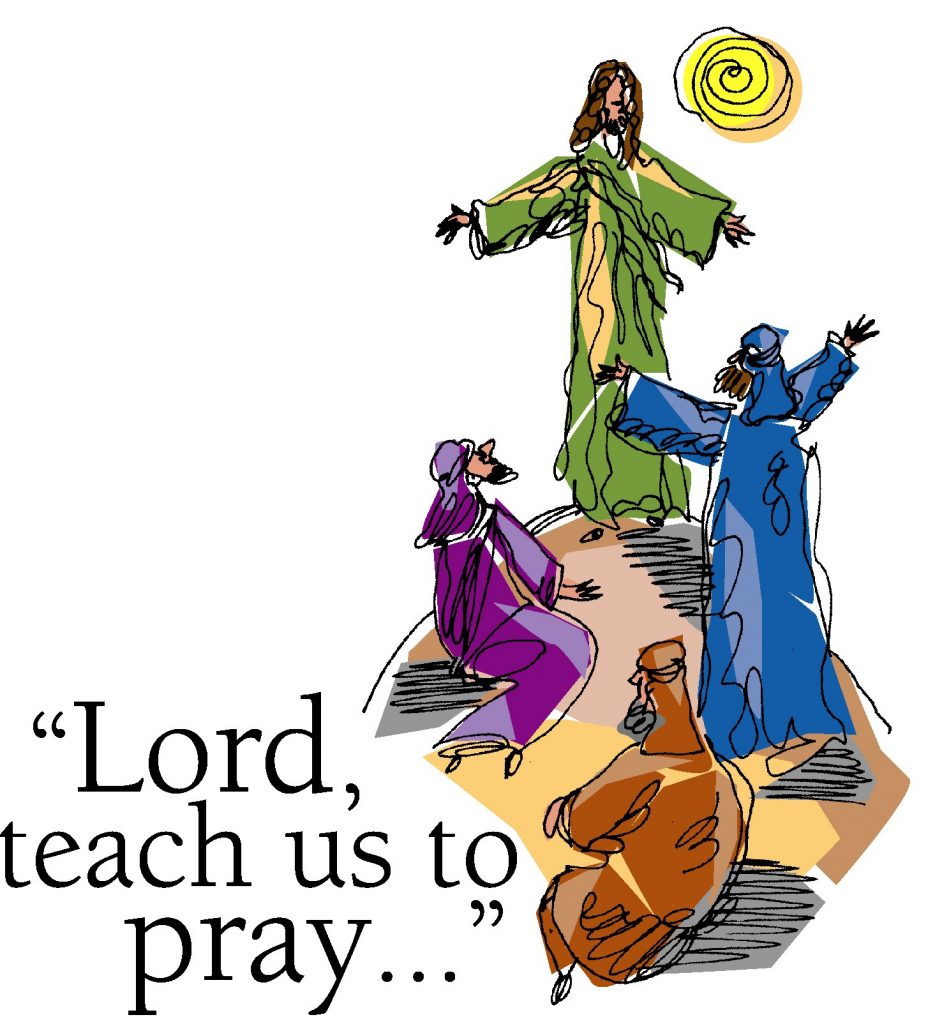 In view of the continued spread of COVID-19 and in keeping with HSE guidance a decision has been taken to postpone the final session of this course until further notice.
Introduction
A six-session exploration of the Our Father prayer through teaching, works of art, scripture and conversation.
Join a group (maximum of eighteen participants) in discovering the depth, beauty and simplicity of this familiar prayer.
Tea / coffee on arrival … and learning encouraged in a spirit of friendship.
Suited to adults at different stages of spiritual enquiry, e.g. those new to Christianity, those re-exploring , those interested in communicating their faith to children or grandchildren and those seeking to deepen their own prayer practice.
Each session lasts c. one- and-a-quarter hours.
Sessions led by a facilitator and catechist (adult religious education teacher)
All that is needed, e.g. hand-outs, are provided each night. You just need to turn up!
Group members undertake some reading together during sessions.
Additional reading for those who are interested (but not essential to course enjoyment).
Course Details
Six Sunday Evenings 8 – 9.15 pm

February 2nd 'Lord, teach us to pray.'
February 9th – The Summary of the Whole Gospel
February 16th – Our Father who art in Heaven
February 23rd –Break
March 1st – The Seven Petitions I
March 8th – The Seven Petitions II
March 15th – The Seven Petitions III
Venue
Clonfert Family Centre, Brackernagh, Ballinasloe. H53 NX59
Cost
Donation toward costs appreciated
Course subsidised by St. Grellan's KSC and Ballinasloe & Creagh parish.
Booking a Place
Four places remaining 3/2/2019 … of eighteen.
Places can be booked by texting or emailing Justin on 087 6171526 / admin@creideamh.ie
Some Famous Quotes re: The Lord's Prayer
"The summary of the whole Gospel" – Early Christian writer, Tertullian

"The perfect prayer" – St. Thomas Aquinas

"I recited the Our Father in Greek every day before work, and I repeated it very often in the vineyard. Since that time I have made a practice of saying it through once each morning with absolute attention. …. The effect of this practice is extraordinary and surprises me every time, for, although I experience it each day, it exceeds my expectation at each repetition." – Simone Weil

"Business underlies everything in our national life, including our spiritual life. Witness the fact that in the Lord's Prayer, the first petition is for daily bread. No one can worship God or love his neighbour on an empty stomach." – Woodrow Wilson
ALL WELCOME
Page updated: 03/02/2020