Kindly Sponsored By
&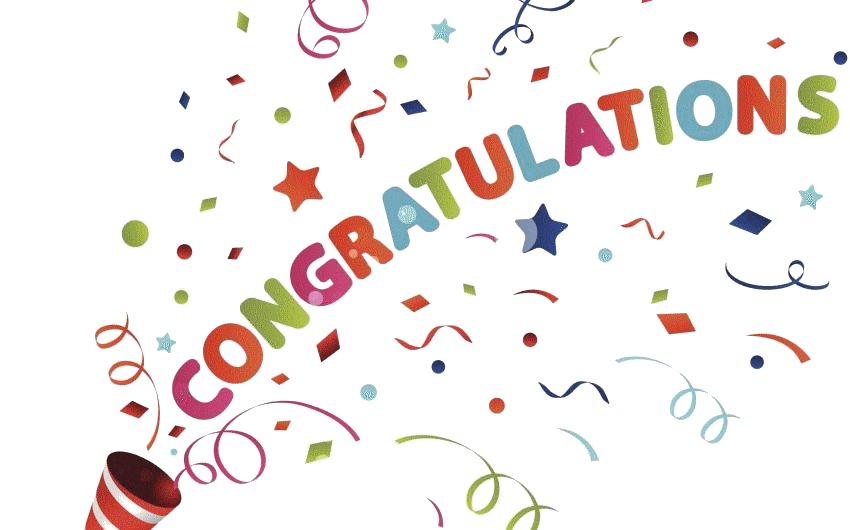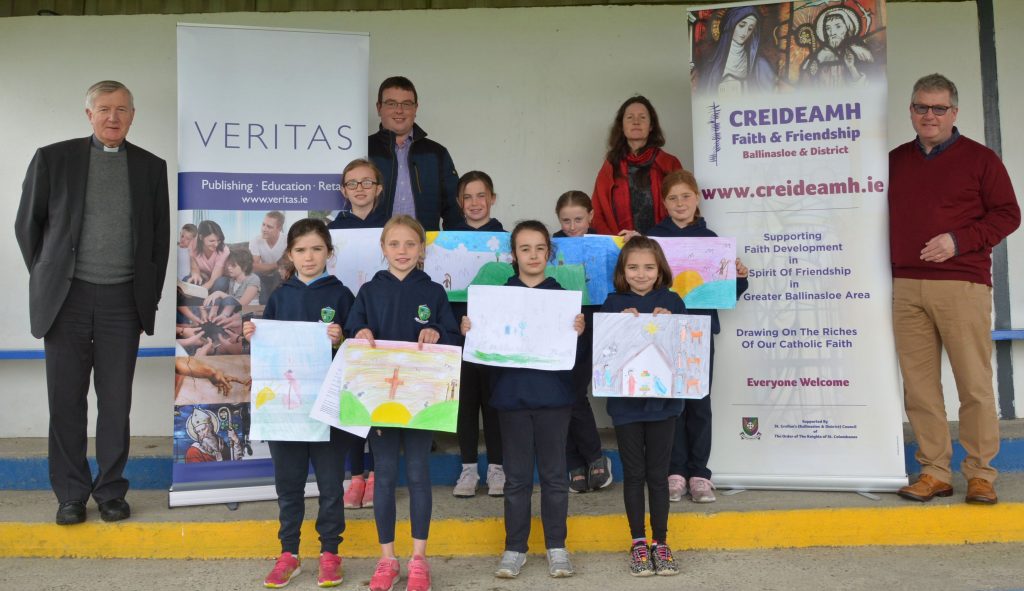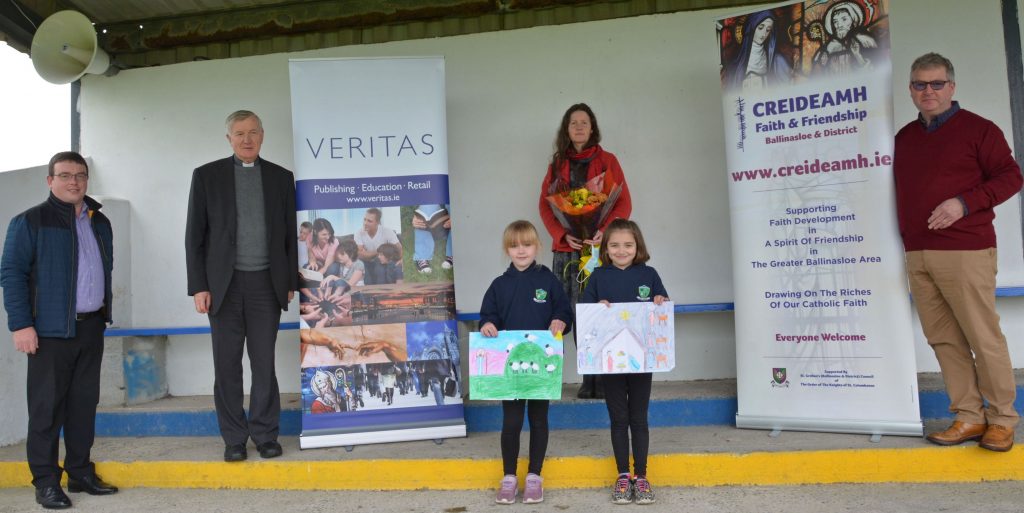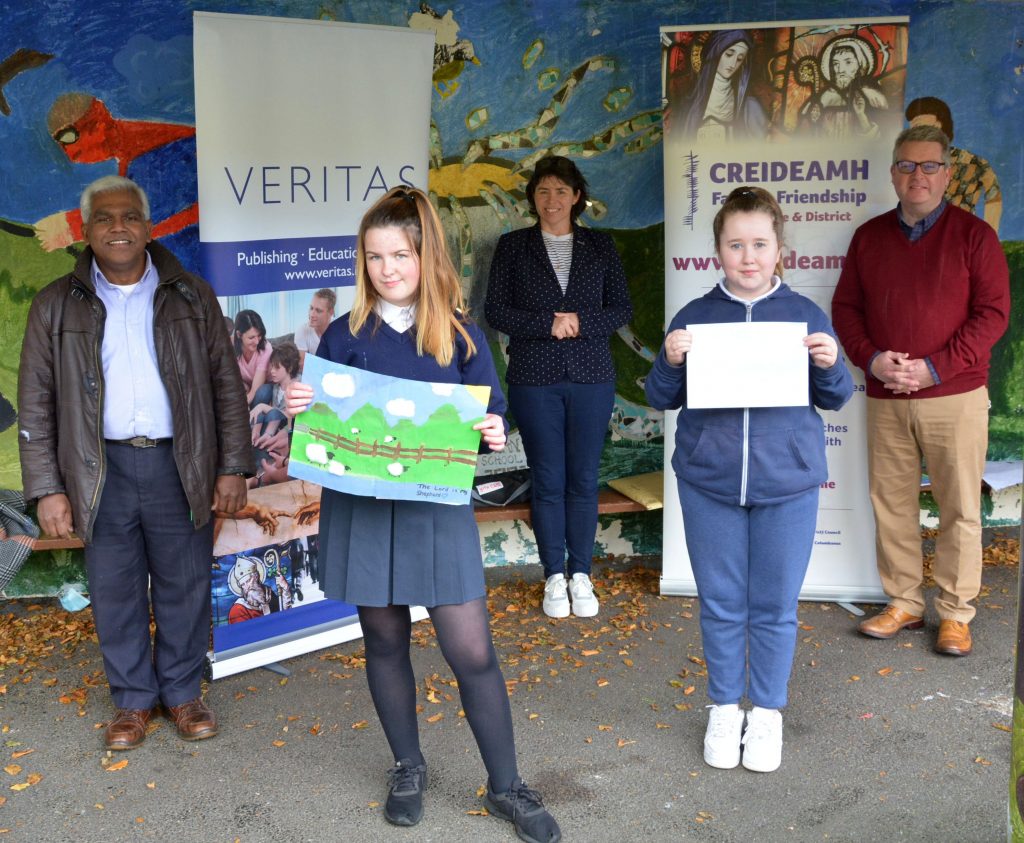 First Prize: 
Mia Kelly,
Ballyforan NS,
Ballyforan-Dysart-Tisrara parish
Second Prize:
Carly Higgins,
Killasolan NS,
Ahascragh-Caltra parish.
Third Prize:
Laoise Fines,
Ballyforan NS,
Ballyforan-Dysart-Tisrara parish.
Fourth Prize:
Alison Lawlor,
Killasolan NS,
Ahascragh-Caltra parish
Competition Details

Introduction
The competition was open to all children (3rd to 5th Class) attending primary schools in the greater Ballinasloe area.
Theme
The theme of the competition was 'The Lord is My Shepherd' (Psalm 23).
We encouraged children to develop this theme with regard to the person of  Jesus, or His mother, Mary. 
Categories
The competition was divided into two categories:
* Category A – Senior (3rd  to 5th Class)
* Category B – Children with Special Educational Needs (3rd to 5th Class).
We received no entries for Category B.
Prizes (for each category)
First Prize:
€30.00 cash prize and a €50 voucher for children's section of Veritas' Online Religious Giftware & Bookstore.
Second Prize:
€20 cash prize and a €30 voucher for children's section of Veritas' Online Religious Giftware & Bookstore
First and second prize winners also won a €40 voucher for  the children's section (excluding Grow in Love resources) of Veritas Online Bookstore (www.veritasbooksonline.com)  for their school library.
At the request of the adjudicators, owing to the high standard of entries, a third and fourth prize were added.
Third Prize:
€20 cash prize
Fourth Prize:
€20 cash prize
Closing Date for Entries
Friday 18th September 2020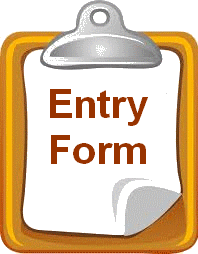 Applications Forms (hardcopy) were circulated to the principals of all primary schools in the greater Ballinasloe area.
They were also downloadable from here:
Launch
This competition was launched at the end of the 12 noon Mass in St. Michael's Church, Ballinasloe, on Sunday February 23rd 2020.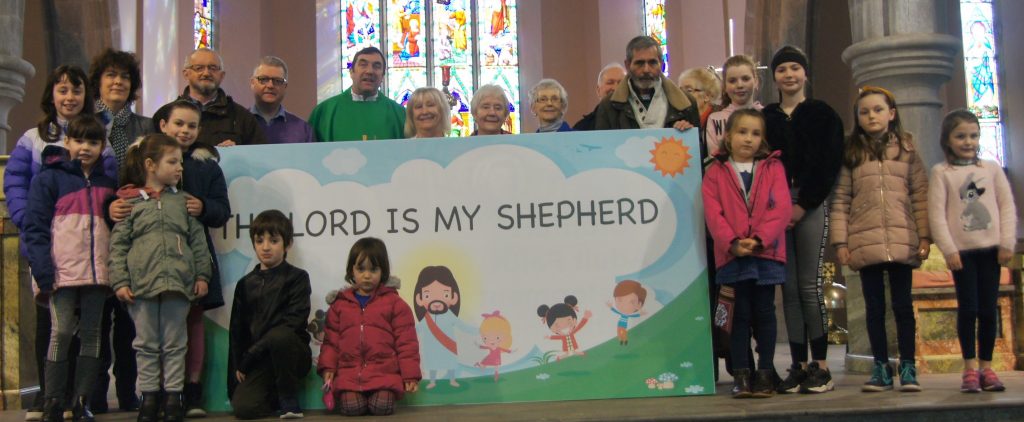 Results
Results were announced on this website on Wednesday 23rd September 2020 and communicated via email to participating schools.
Terms and Conditions
1. The new closing date for entries is Friday 18th September 2020. This date is final. Entries received after this date will not be submitted to the judges.
2. The words 'The Lord is my Shepherd' do not have to be illustrated on artwork. We are looking for the child's interpretation, mindful of the person of Jesus or Mary, through his/her art.
3. This competition is reserved to children living or attending school in the greater Ballinasloe area. This is defined as the territory comprising the Roman Catholic parishes of:

Abbey-Duniry
Ahascragh-Caltra
Aughrim-Kilconnell
Ballinasloe-Creagh,
Ballyforan-Dysart-Tisrara
Ballygar-Tohergar-Newbridge
Ballymacward-Gurteen
Cappatagle-Kilrickle
Clonfert-Eyrecourt-Meelick
Clontuskert
Fohenagh-Killure
Lawrencetown-Kiltormer
Killimor-Tiranascragh
Moore-Clonfad
Mullagh-Killoran
Shannonbridge-Clonmacnois
Taughmaconnell.
4. Children of all Christian denominations, other world faiths and of families who do not hold a religious world view are welcome to enter.
5. Child's name, class and school must be clearly printed on the entry form provided (see above). Art work with incomplete entry forms will not be considered.
6. All entries must be submitted on A3 page (420 x 297mm). (Portrait or landscape is acceptable)
7. All art work must be certified by a teacher/SNA/facilitator or parent/guardian as being the unaided and original work of the entrant.
8. The art work can be painted or drawn, in pencil, charcoal, pen, ink, felt-tip marker, crayon, pastel, water colour, gouache, acrylics, oils, poster colour or collage. Prints done from a lino block, wood block or any other method will also be accepted. No computer aided design (CAD) may be entered.
9. It should be noted that once artwork is submitted it becomes the property of St. Grellan's (Ballinasloe & District) Council of the Knights of St. Columbanus (competition facilitators and administrators). The art may be presented in various formats by St. Grellan's Council and will not be returned by St. Grellan's Council, except at its sole discretion.
10. All entries are accepted as original works. St. Grellan's Council is not responsible for any breach of copyright. Each child may only submit one entry.
11. Please hand deliver (normal business hours) or post entries to:
CREIDEAMH.IE Children's Art Competition,
c/o Hubert Dolan Electrical,
Dunlo St.,
Ballinasloe.
Co. Galway.
H53 VX78
12. The decision of the judges is final and no correspondence will be entered into.
13. Prizes will be presented to children in their schools the week beginning Monday September 21st 2020.
Further Enquiries
Please contact John Weldon, Creideamh Children's Art Competition Liaison Person @ 087 9068032 / johnweldon@eircom.net
Thanks to all adults who encourage participation.
Updated: 2nd October 2020