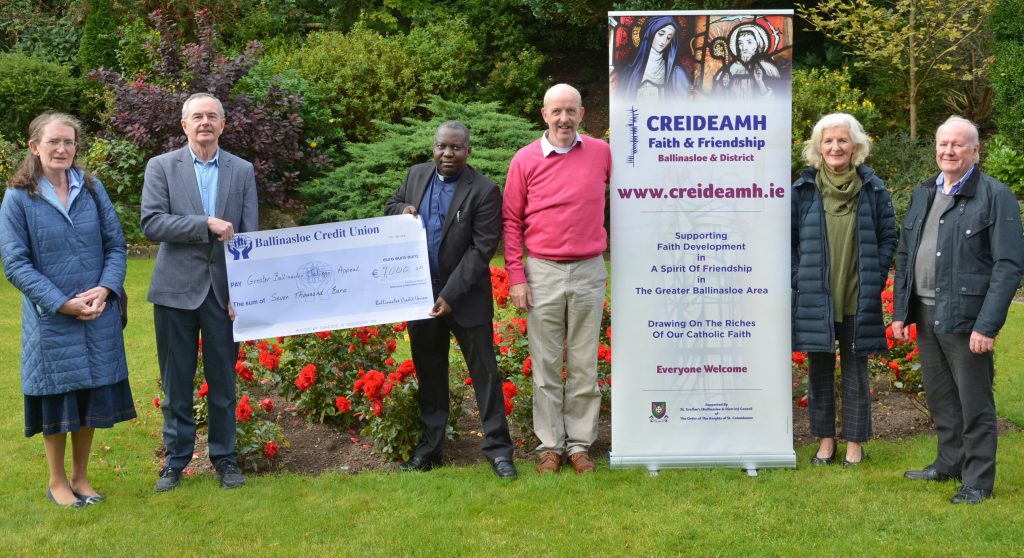 St. John Bosco Academy,
St. Patrick's Parish,
Zing,
Jalingo Diocese, Nigeria.
Sincere thanks to everyone who contributed to our August 2020 fundraising appeal. As of Monday 7th September 2020 €7,257.00 has been raised toward the roofing and furnishing of classrooms and other necessary works.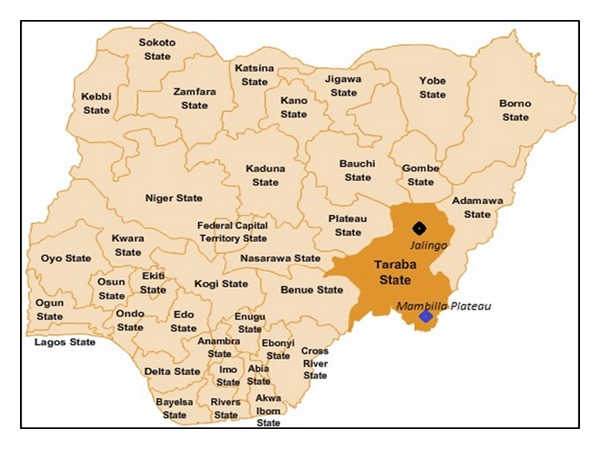 In 2019 St. Grellan's (Ballinasloe & District) Council and Friends committed to fundraising in support of the efforts of Bishop Charles Hamawa, the clergy and lay faithful of the Jalingo Diocese of the Tarabara region of Eastern Nigeria to further develop a seedling Catholic Secondary School, known as St. John Bosco Academy .
In 2019 thanks to the generosity of many people in the greater Ballinasloe area €2,110.00 was raised.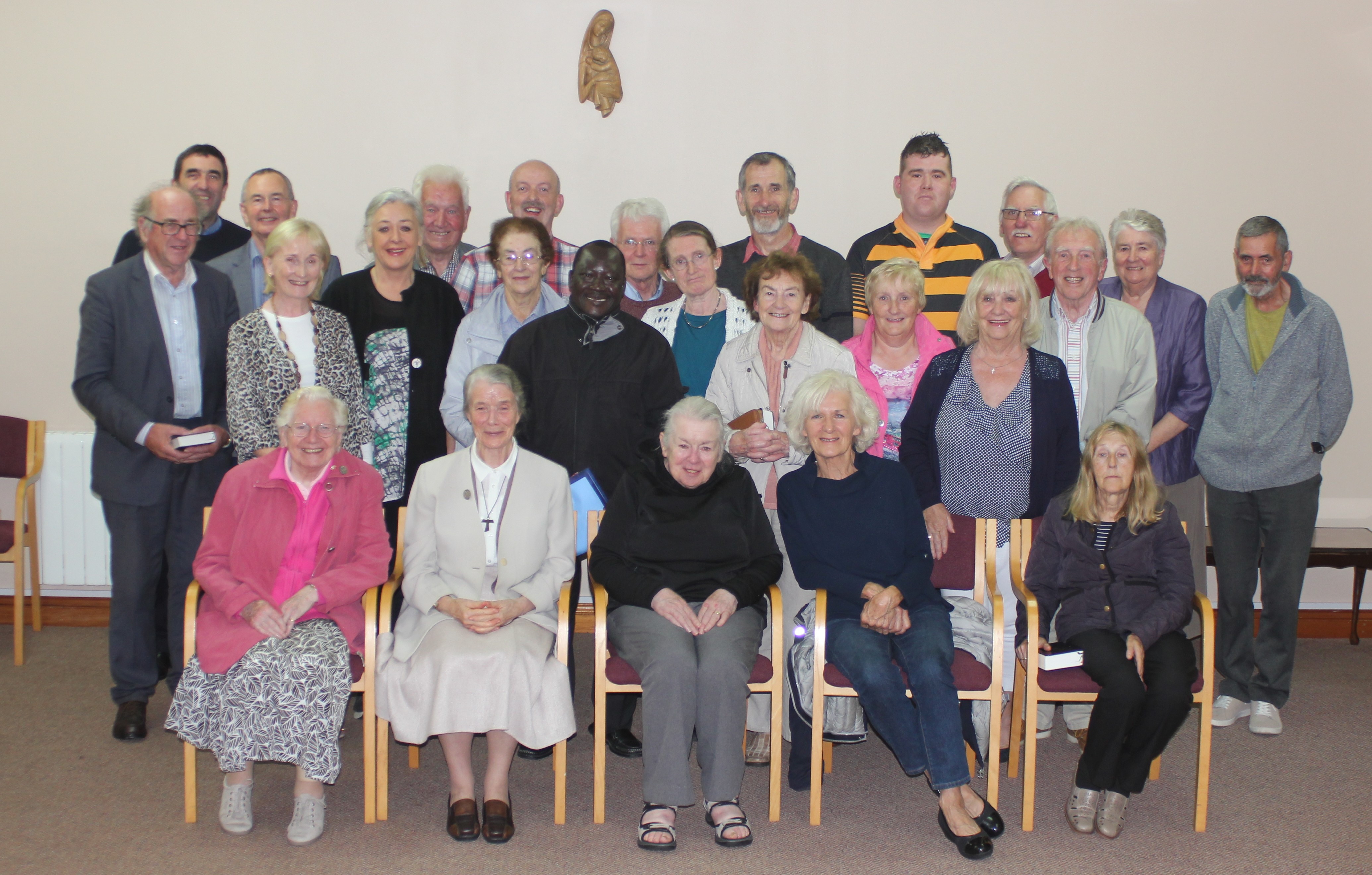 On July 1st 2020 we received the following report regarding the spending of the monies we had raised.
REPORT FROM FR. EUGENE BATARE PP ON THE CONSTRUCTION OF A BLOCK OF FOUR CLASSROOMS AT ST. JOHN BOSCO CATHOLIC ACADEMY, JULY 1st 2020.
Following a construction of a block of 3 classrooms through self help, a result of the collaborative effort of Bishop Charles and all the priests of the diocese each of whom made a donation from his meager stipend, classes resumed in the new block of classes since the beginning of the year. Feeling very encouraged by our earlier efforts, we have embarked to commence the construction of a second block of classes. This new block is product of collaboration between Bishop Charles, Priests of Jalingo Diocese, Knights of Columbanus and parishioners of parishes in the greater Ballinasloe area.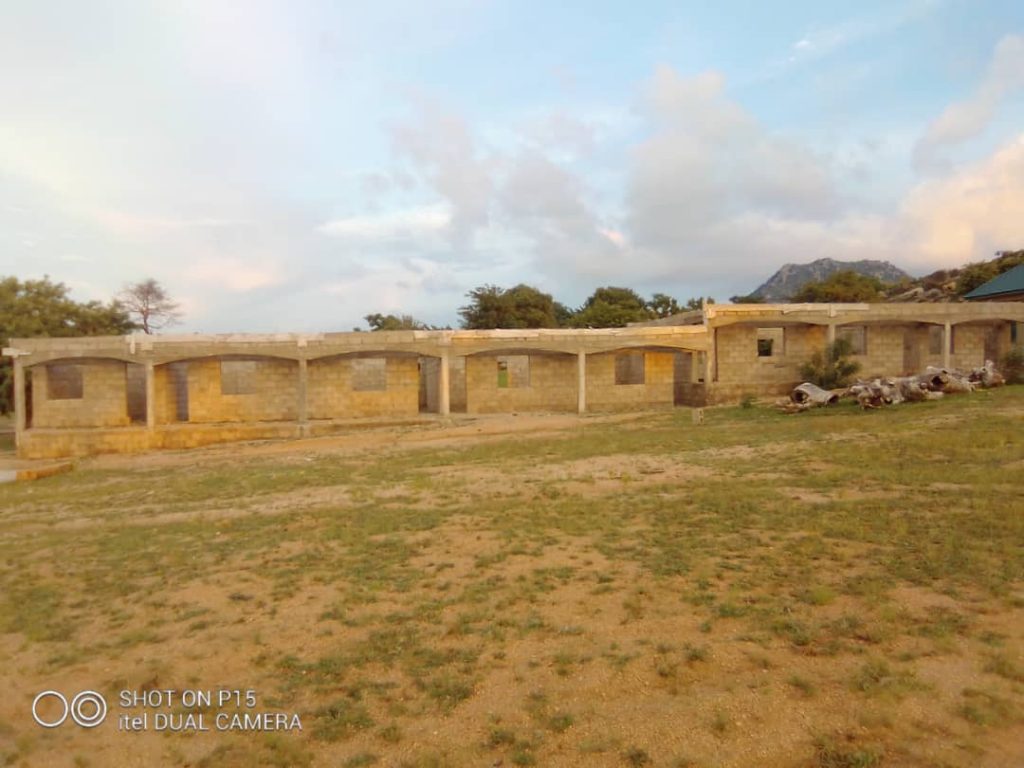 A total of 2110 euros was received from the Knights and parishioners of Ballinasloe-Creagh and neighbouring parishes. In local currency, this amounted to N827,282.00 (eight hundred and twenty seven thousand, two hundred and eighty two naira), while a total of N2,500,000 was contributed by the bishop and the priests of the diocese. The grand total of money raised is N3,327,282.00.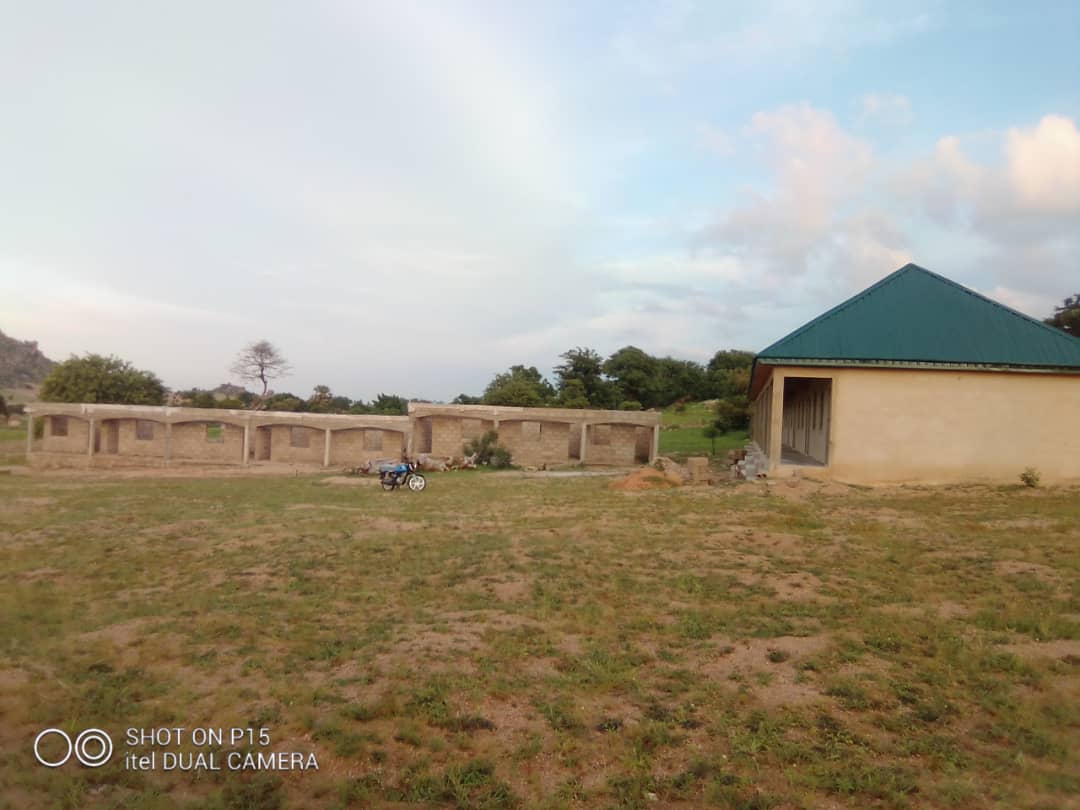 With that amount an appreciable level of work has been done. At present, construction work has reached the lintel level as shown on the photograph attached. The amount expended on the job done so far is N3,100,000.00. The next phase of the work will include bringing the building to a roofing level, roofing/ceiling work, flooring/plastering, the fixing of doors/windows, electricals/finishing and the installation of learning equipment – desks, chairs, boards etc. The money left at hand (N227,282.00) cannot execute the next phase. We could not embark in a fresh round of contributions because of the debilitating effects of the COVID-19 crisis as well ethnic conflicts which have displaced many of our priests and people in the southern part of the diocese. As soon as the situation improves in our country and diocese, we will resume the regular contributions.
The work that has been done so far is a result of the effort of the association of Diocesan Priests of Jalingo Diocese who put together some amount of money for the construction, the generosity of the Bishop and the kind handsome donation received from Ireland.
At this juncture, may I on behalf of the bishop, priests and people of the diocese of Jalingo, express our heartfelt thanks to the Knights of St. Columbanus, the priests and the parishioners of Ballinasloe-Creagh and neighbouring parishes for partnering with us in our attempt to bring qualitative Catholic Education to our young boys and girls. May God who has begun this good work in us and through us, bring it to fulfilment.
Rev. Fr. Eugene Batare PP
St. Patrick's Parish, Zing
and Supervisor, St. John Bosco College,
Jalingo Diocese.

AUGUST 2020 – PRAYER SERVICE
A Prayer Service invoking God's blessing on the building and further development of St. John Bosco Academy took place in St. Michael's Church, Ballinasloe, 8 – 8.30 pm on Thursday, 27th August.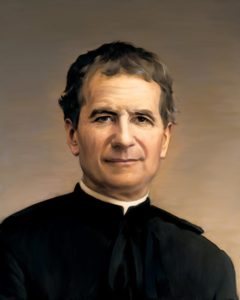 A relic of St. John Bosco, patron saint of young people, was venerated at this prayer service and a blessing with the relic was available afterwards.
Covid 19 Social Distancing Measures applied and we are grateful to all who joined us online via www.churchservices.tv/ballinasloe preventing us from going above the numbers permitted by current Church policy.
AUGUST-SEPTEMBER 2020 – Fundraising
During August and September 2020 St. Grellan's (Ballinasloe & District) Council and Friends fundraised in the greater Ballinasloe area to roof the four classrooms that were built during 2019/2020. As of 7th September €7,257.00 has been generously donated.
Persons who would like to contribute to this worthwhile project can still contribute by lodging their donation to the 'Greater Ballinasloe Jalingo Appeal Account', Ballinasloe Credit Union. The account number is 31922. Receipts for donations may be sought from:
Mr. Sean Kelly
Tristane, Aughrim, Ballinasloe, Co. Galway.
If you would like to assist with future fundraising for this and similar projects please contact:
Mr. Michéal Cregg
Clonfad, Oldtown, Athlone, Co. Roscommon
Tel: 086 2618152.
Thank you.
Updated: 2nd October 2020