St. John Bosco Academy,
St. Patrick's Parish,
Zing,
Jalingo Diocese, Nigeria.
Expression of Thanks
A special word of thanks to all who have contributed to our 2021 appeal. €9,500 has been forwarded to the Jalingo Diocese to support the next phase of development in St. John Bosco Academy.
We look forward to sharing a report from the diocese detailing how this sum has been spent in 2022.
Updated: 14th August 2021
Introduction
In 2019 St. Grellan's (Ballinasloe & District) Council of The Knights of St. Columbanus committed to fundraising in support of the efforts of Bishop Charles Hammawa, the clergy and lay faithful of the Jalingo Diocese to develop St. John Bosco Academy (Secondary School), in an impoverished region of the diocese.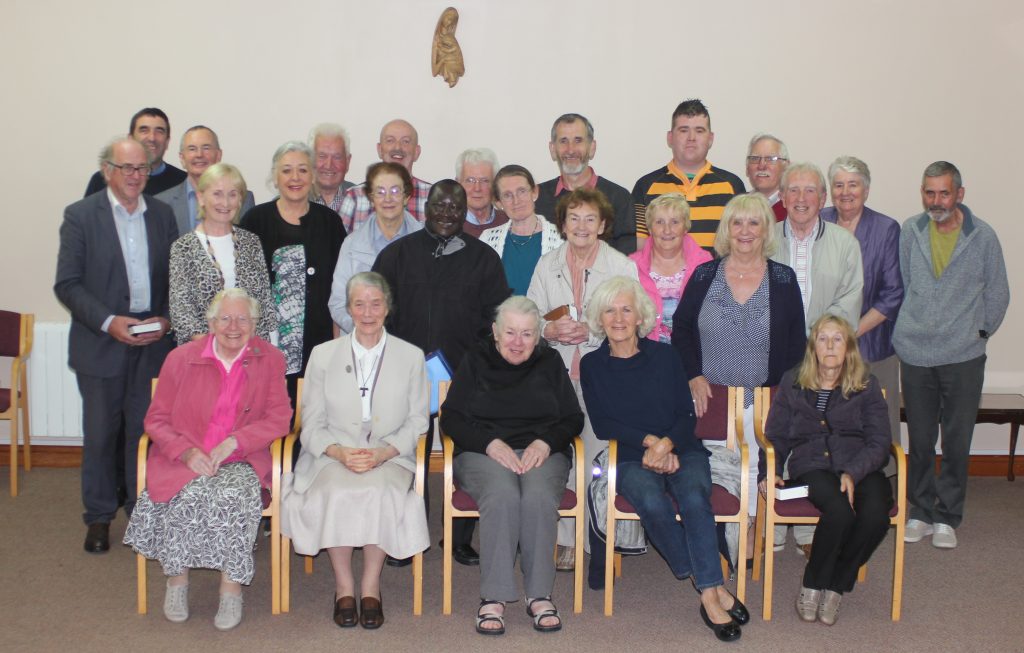 They raised €2,110.00 which, when put with local contributions, supported the building of a block of four classrooms.
Last year other adults in the greater Ballinasloe area communicated their desire and willingness to join St. Grellan's Council in their efforts (all members of the CREIDEAMH Faith & Friendship Network) and through the efforts of this larger group (now known as 'the Friends of Jalingo') €7,257.00 was raised toward the roofing and furnishing of eight classrooms and toward other essential works.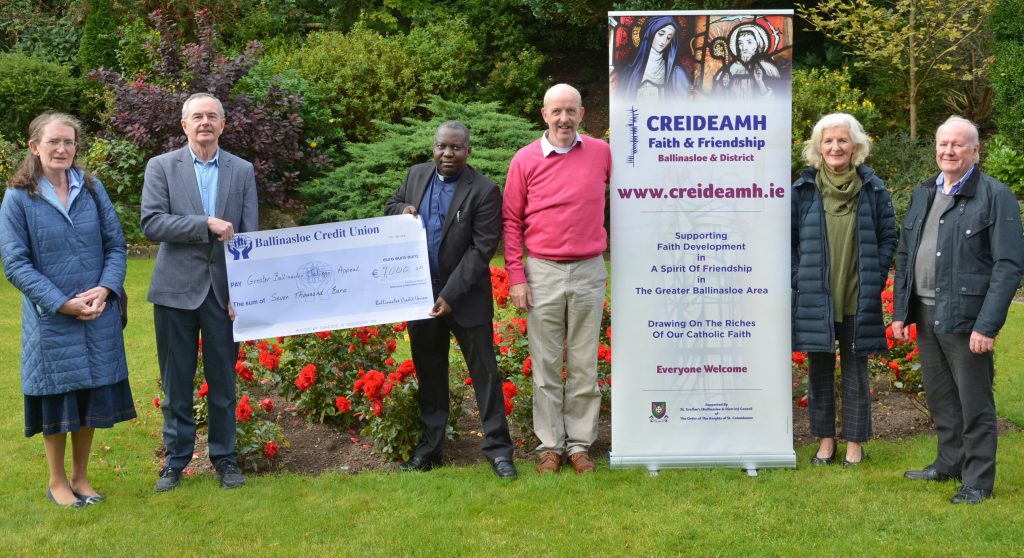 The difference contributions from the greater Ballinasloe area are making, combined with local support and a once-off very generous donation of €20,000, are best communicated by the following photographs.
St. John Bosco Academy (2020)

St. John Bosco Academy April 2021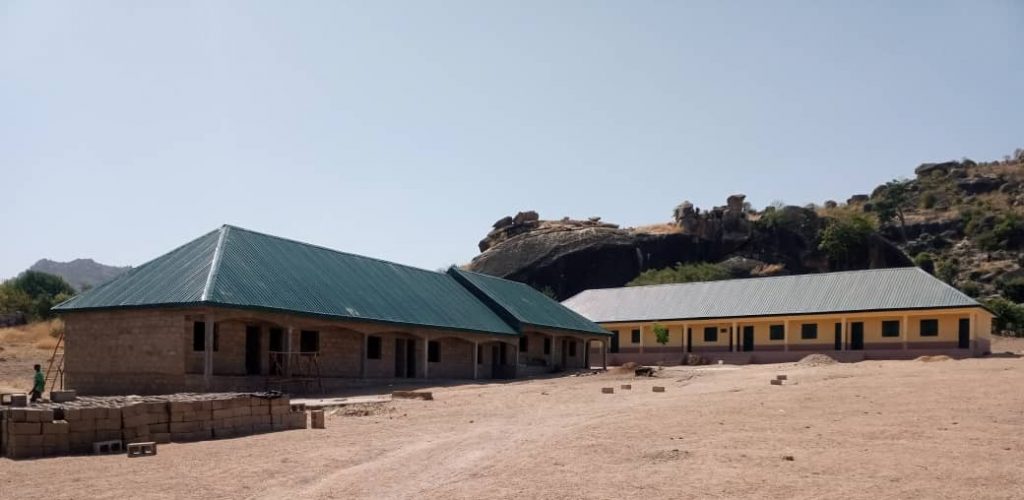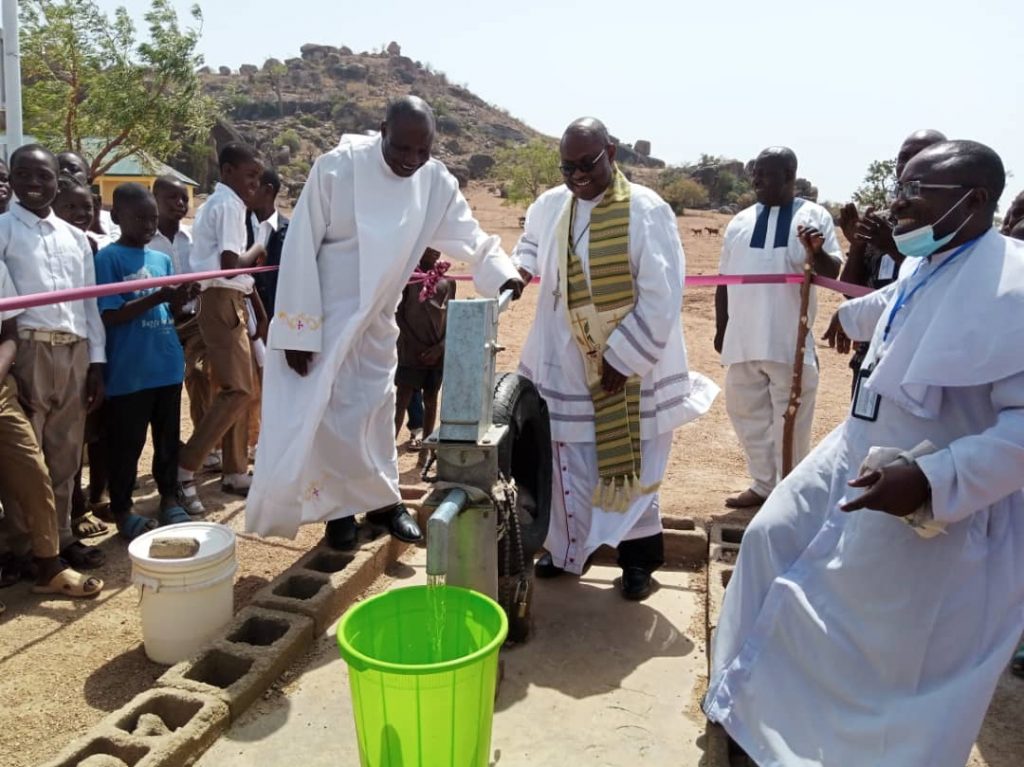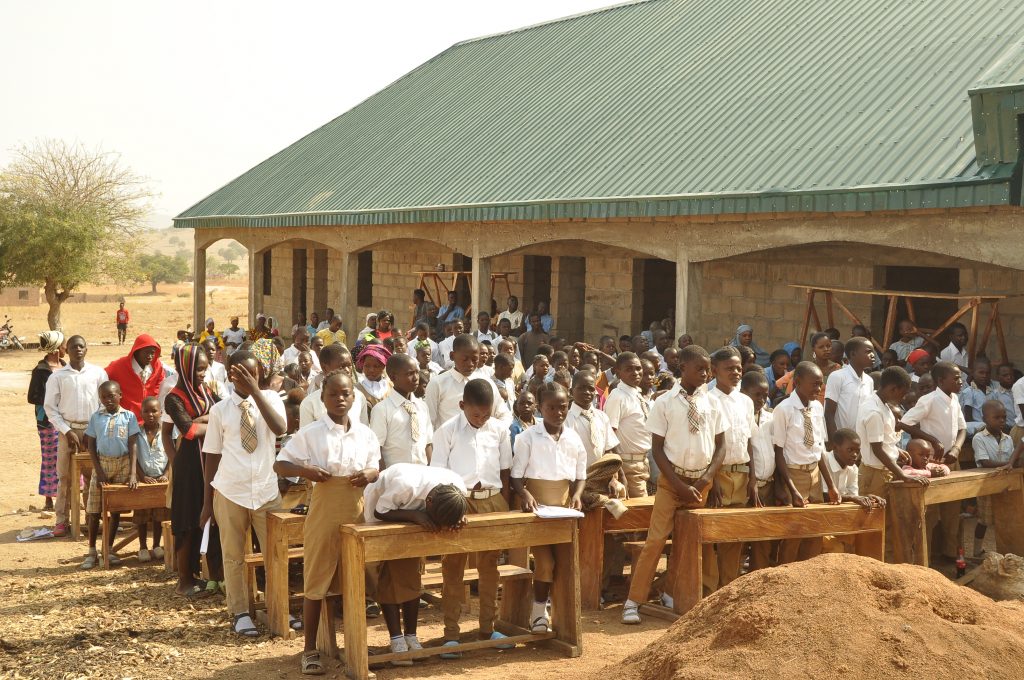 2021 Fundraising Target
Having received Fr. Eugene Batare's Report (see download link below) we, as 'Friends of Jalingo' have set ourselves a target of €6,500 this year. We acknowledge this is ambitious but €1,780.00 has already been raised through donations linked with a May book launch of another member of the CREIDEAMH Network. Furthermore we are very conscious that without education the 200+ students and their families will be seriously prohibited from tackling the great challenges they face, including poverty, environmental challenges (grasslands turning to desert owing to climate change) and inter-religous tensions that are primarily fuelled by ignorance. We are also mindful of the many parents and grandparents, who would like their children, of all ability levels, to receive a secondary education but that the school cannot currently accommodate.
We appreciate that many women and men in the greater Ballinasloe area may not be in a position to be as generous as they have been in the past. We reiterate our thanks for your previous generosity.
We trust too that persons with questions regarding the status of St. John Bosco Academy within the Nigerian Education System etc. will find them addressed in Fr. Eugene's report (see link to download below).
June / July '21 Fundraising
Persons who would like to contribute to this worthwhile project can contribute by lodging their donation to the 'Greater Ballinasloe Jalingo Appeal Account', Ballinasloe Credit Union. The account number is 31922. Receipts for donations may be sought from:
Mr. Sean Kelly (Treasurer)
Tristane, Aughrim, Ballinasloe, Co. Galway.
Mobile: 086 1647970
Email: accounts@creideamh.ie
Donations can also be given to any of the following:
Mr. Michéal Cregg
Clonfad, Oldtown, Athlone, Co. Roscommon.
Tel: 086 2618152.
Ms Josephine Mulryan
Kilgarve, Creagh, Ballinasloe, Co Galway.
Tel: 087 788 3264.
Mr. John Coughlan
Kilclooney, Ballinasloe, Co. Galway.
Tel: 086 8600987.
Mrs. Patricia Monaghan
Clonfad, Oldtown, Athlone, Co. Roscommon.
Tel: 086 1608241.
Ms Margaret Burke
Abbeyville, Abbey, Loughrea, Co. Galway.
Tel: 087 6431187.
St. John Bosco Academy Prayer Service
A Prayer Service invoking God's blessing on the building and further development of St. John Bosco Academy will take place in St. Michael's Church, Ballinasloe, 8 – 8.45 pm on Sunday, 27th June, 2021.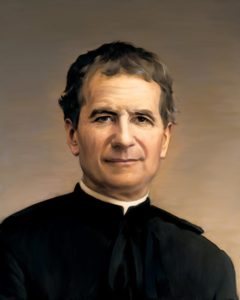 A relic of St. John Bosco, patron saint of young people, will be venerated at this prayer service and a blessing with the relic available afterwards (Covid Restrictions permitting).
Those who cannot attend in person are welcome to join us via live-stream @ www.churchservices.tv/ballinasloe .
Report from Fr. Eugene Batare PP, St. John Bosco Academy, St. Patrick's Parish, Zing, April 2021.
Here Bishop Charles, Fr. Eugene and the St. John Bosco Team respond to many of the questions donors have posed. They are also open to responding to additional questions.
One thing is clear. St. John Bosco Academy, in keeping with its Catholic identity, is proving a tremendous blessing to the wider community (Catholics, other Christians, Muslims, persons who engage in traditional African spiritiual practices and persons with no religious affiliation) by way of promoting harmony and goodwill among all persons.
Maps Identifying Nigeria & Jalingo Diocese
A number of donors have queried where in Nigeria, the Jalingo diocese is situatied. We hope these maps prove helpful.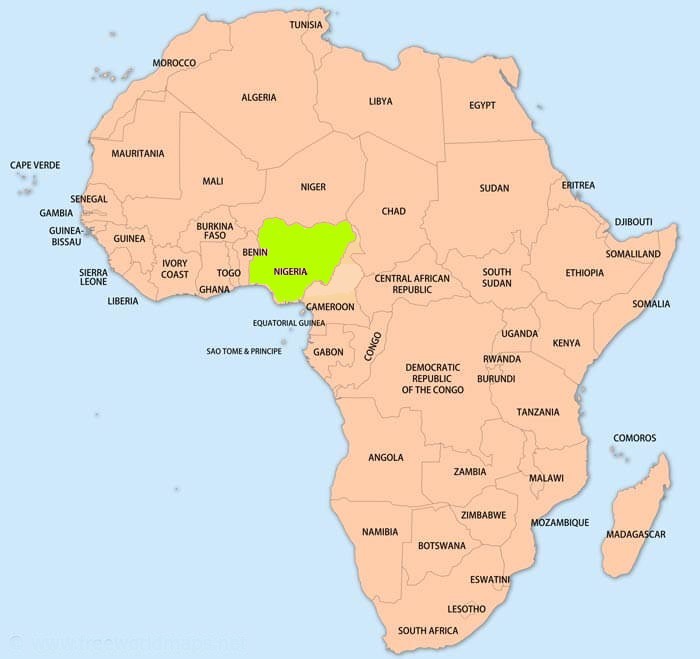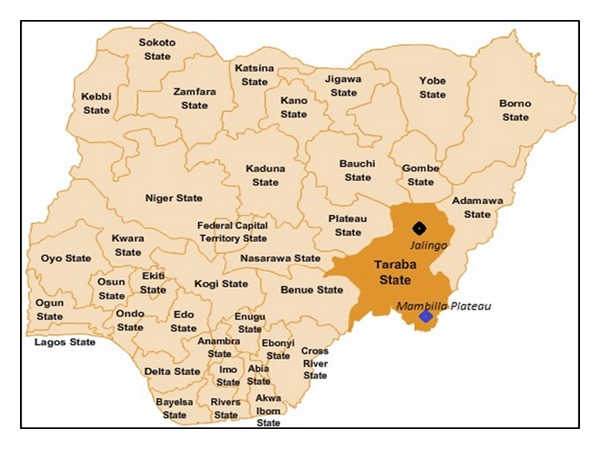 Thank you.
Updated: 4th June 2021